ONLINE SALES HAVE ENDED. There are a few tickets left that will be sold at the door. Doors open at 7:30. This event will sell out, so arrive early.
Short films by Jonathan Demme.
Discussion with Brooklyn Demme, moderated by Daniel Wolff.
Jonathan Demme was one of the most respected filmmakers of his generation, known for his award-winning feature films, his use of music, and his widely seen documentaries that often chronicled people and causes he believed in. Unseen Demme will present more recent films that haven't been as widely shown, including an unusual profile of an African-American biologist, some music, his documentation of Standing Rock, and scenes from his last project, about the Ramapo Lenape Nation. With Brooklyn Demme, son and collaborator, and special guest Chief Perry of the Ramapo Tribe.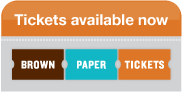 Here's a 3.5 minute video essay examining one of Jonathan Demme's visual signatures, the close up.

The Jonathan Demme Close-Up from Jacob T. Swinney on Vimeo.
This 8 minute essay is not only an appreciation of Demme's adaptation of Toni Morrison's "Beloved," but of the director and all the films he ever made.

The Unloved – Beloved from Scout Tafoya on Vimeo.